Cleveland, Ohio

A Neighborhood Exploration

Currently

301

articles regarding its history



Kroehle Tanning Company
From Brooklyn Centre Wiki
This article is a stub. You can help the Brooklyn Centre Wiki by emailing me and providing further information to expand it.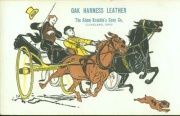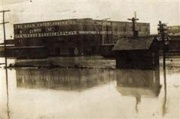 Owner:
Adam Kroehle and Sons
Location:
Jennings and Denison area near the Cuyahoga River
About:
Adam Kroehle's tannery employed 8 workers. Anywhere from 20 to 25 skins were tanned each week.[1]
REFERENCES
↑ The Cleveland Leader, April 8, 1879, pg 3
Return to Main Page
Help support this website by visiting some of the Ads provided by Google.