Cleveland, Ohio

A Neighborhood Exploration

Currently

301

articles regarding its history



Polish Easter Tradition
From Brooklyn Centre Wiki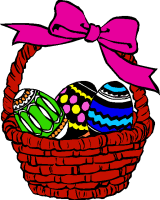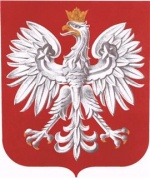 Polish Easter Tradition

On Holy Saturday, the day before Easter, Mom and Grandma would fill an Easter basket with salt, colored hardboiled eggs, baked ham, kielbasa, babka, horseradish (mixed with egg yolks), beets, a butter lamb, and a candle. A cloth was placed on top to cover the food. The basket would be taken to the church where the priest would bless the food. These items would not be eaten until the next day, Easter Sunday.
The symbolism of each item was:
Salt: Wisdom, hospitality
Eggs: New life and Christ's resurrection
Ham: Richness and abundance
Kielbasa: Generosity
Babka: Christ, the bread of life
Horseradish: Bitter herbs of Passover
Beets: Passion of Christ
Butter lamb (Baranek Wielkanocny) with the flag of victory: Lamb of God (Christ)
Candle: Christ is the light of the world
Return to Main Page
Help support this website by visiting some of the Ads provided by Google.