Cleveland, Ohio

A Neighborhood Exploration

Currently

301

articles regarding its history



Sb1965 5th and 6th
From Brooklyn Centre Wiki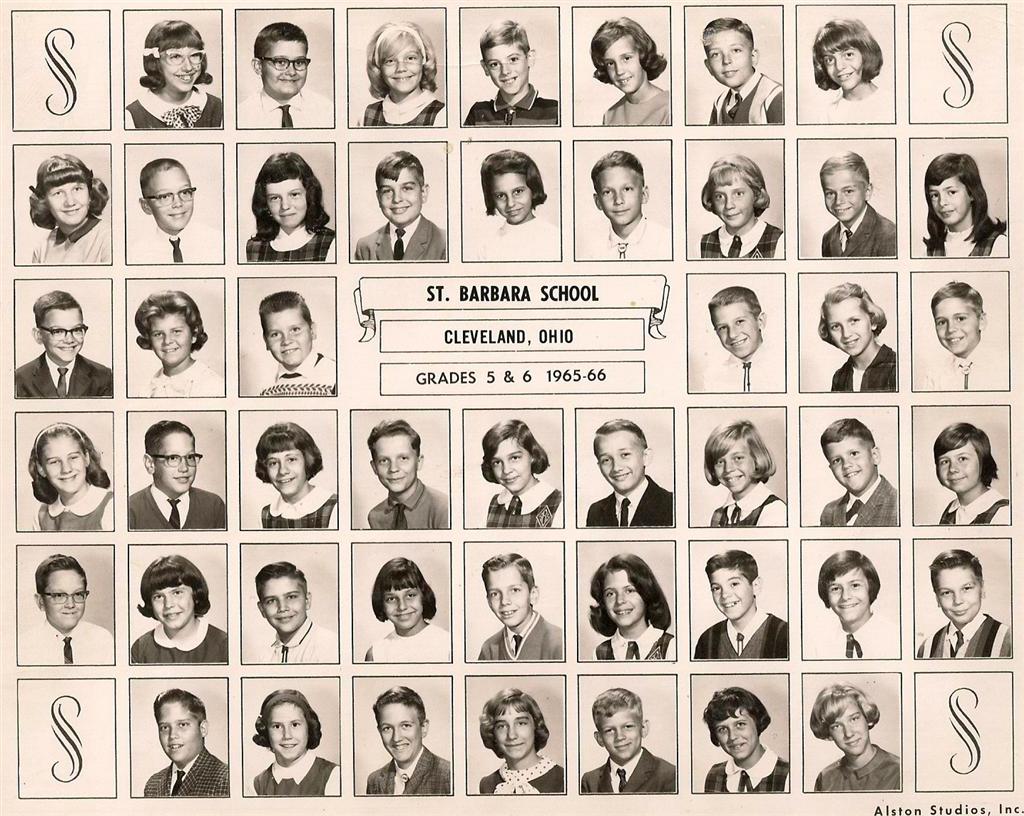 Top left:
Patricia Wanicki, Edmund Mishiakiewicz, Deborah Pawlowski, Salvatore DeBellis, Christine Jezior, Stanley Jablonski, Donna Danich

2nd row:
???, Michael Kaput, Carol Kusmierczyk, Albert Brese, Antoinette Wojtowicz, John Zacucia, Martha Kaput, Paul Wojtala, Susan Krisfalusy

3rd row:
Ralph Czarnecki, Linda Seraphin, Martin Yanik, , , , John Gasior, Janine Gliwa, Ronald Gavalya

4th row:
???, John Hyclak, Patricia Bednarski, Raymond Wilczek, Marian Vargo, Mitchell Sojack, Theresa Minich, Louis Andreasik, Susan Pernick

5th row:
Raymond Nowak, Linda Krause, Jeff Tarski, Judith Lipinski, Dane Reich, Mary Ann Zurowski, James DeBellis, Michele Timock, John Zona
6th row (bottom):
Paul Zurowski, Kathleen Duplaga, Daniel Guzik, Susan Wrublewski, Phillip Bluslewicz, Patricia Pierog, Marianne Jezior

Note: One of the unidentified girls is Deborah Turowski

(Thanks to Jeff Tarski for the help in identifying the students on this picture.),,
St. Barbara's Parish related pages
Return to Main Page
Help support this website by visiting some of the Ads provided by Google.