Cleveland, Ohio

A Neighborhood Exploration

Currently

301

articles regarding its history



Brooklyn
From Brooklyn Centre Wiki
BROOKLYN TOWNSHIP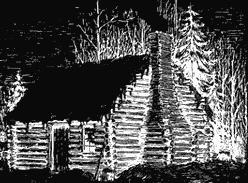 Town
Brooklyn Township
County
Cuyahoga
State
Ohio
Country
USA
Coordinates
41°28′56″N, 81°40′11″W
BROOKLYN TOWNSHIP
Organized 1 June 1818, Brooklyn Township was the area of Cuyahoga County west of the Cuyahoga River prior to being annexed by Cleveland. Brooklyn's northern boundary was Lake Erie, it's eastern boundary was the Cuyahoga River, it's southern boundary was Parma and Independence, and it's western boundary was Rockport. Brooklyn was township number 7 of range 13. [see the article on the Western Reserve for more information on how townships were numbered.] The early settlers had actually considered calling it Egypt because of the fertile land so suitable for growing corn.

Out of Brooklyn Township came the following communities:
(TIME SPAN - 3 Mar 1836-1854)
The area from the southern shore of Lake Erie to Walworth Run.
BROOKLYN VILLAGE aka BROOKLYN CENTRE


(TIME SPAN - 1867-1894)
Organized in 1867. It comprised an area roughly from Daisy Avenue to Big Creek.

First mayor: Bethuel Fish

Annexed by Cleveland: 1890 (area north of Daisy Ave.) Remainder annexed in 1894.
Brooklyn Centre was home to an armory located on what is now West 23rd St. It was built in 1858 and later became the site of a show factory owned by Davis & Wirth. Little is known about this particular armory, but it may have been the Brooklyn Light Artillery Armory. The other known armories in the Cleveland area were the Cleveland Light Artillery; Hibernian Guards; Light Guards; Washington Guards; Cleveland Light Dragoons; and the Cleveland Greys.]]
Brooklyn Centre was located in the vicinity of the intersection of Denison Avenue and West 25th St. (Pearl Street)
(TIME SPAN - 1833-18??)
Area south of Big Creek (sometimes referred to as Mill Creek).
(TIME SPAN - 1890-1906)
Short-lived successor to Brighton before being annexed to Cleveland.
(Formed in 1903)