Cleveland, Ohio

A Neighborhood Exploration

Currently

301

articles regarding its history



Kapusta's Meats
From Brooklyn Centre Wiki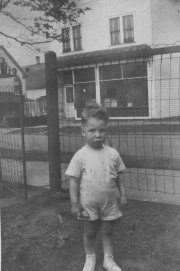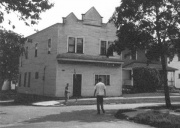 Owner: Ludwig Kapusta
Ludwig immigrated to the United States in 1906 from Mielec, Poland.
He initially purchased an establishment on West 13th St. before opening his butcher shop at 3701 West 14th St. This latter property was purchased in 1909 from George Foster, son and heir of Ebenezer Foster. The store was on the lower story and living space was in the upper story.
Ludwig sold meats and a limited amount of canned goods. Chickens sold in the store were raised in a coop at the back of the property. He also sold honey which he obtained from his own bee hives that were in his large garden across the street from the store.
Ludwig and his son, Raymond, ran the store until the early 1940's, when Raymond had to go into the Army because of World War II. Ludwig chose not to try running the store on his own, so retired. The store remained empty for several years but then was converted into living quarters. Ultimately, the building was torn down due to the construction of the Jennings Freeway. The actual property would now be located under the new Redman Avenue, which has been relocated some 40 feet north of it's original location.
---
Help support this website by visiting some of the Ads provided by Google.